About Us
Baby Impressions allows expecting parents, family and friends to experience the miracle of 4D ultrasound in a homelike setting. We always want you to feel comfortable, welcomed and appreciated.  We offer affordable packages for everyone.  In addition you can be sure that your ultrasound will always be performed by a certified diagnostic medical sonographer.  We know that bonding with your baby is very important to you, that's why we strive to make your visit to Baby Impressions the best it can be.  We look forward to meeting you.
Our Sonographers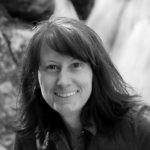 Eileen Donnelly (Owner/Ultrasound Technologist) – Eileen has been practicing ultrasound since graduating from ultrasound school in 1994.  She has worked in various ultrasound settings including hospitals, imaging centers and doctors offices.  One of her many career opportunities was that of traveling ultrasound technologist.  This gave Eileen the chance to work in various hospitals throughout the country.  These were short term contracts usually filling in for maternity leave, surgery leave or some other unforeseen need the hospital may have had. She loved the opportunity to meet and work with different doctors all over the country.  Originally from Florida, Eileen did a few short term contracts in the ultrasound department at Self Regional in Greenwood, SC.  That's when she was introduced to Greenville for the first time.  She just fell in love with the sites and people of the upstate an eventually decided to make this her home.  In her free time she enjoys hiking, horseback riding, spending time with family and friends and just exploring everything the upstate has to offer.  She loves just getting in the car for a day trip to anywhere.  Eileen especially enjoys discovering all the amazing waterfalls we have so close to home.   She truly feels blessed to be able to enjoy everything that the upstate and western NC has to offer.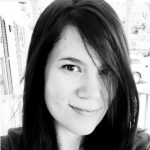 Taylor Dodd (RDMS, OB/GYN and ABD) – Taylor graduated from Greenville Technical College in 2013 where she earned the degree of Associates in Applied Sciences with a focus in Diagnostic Medical Sonography. She was an Honors graduate and also scored the highest GPA in her DMS class. Taylor has over 4 years of experience in the medical setting and works for Greenville Health System in addition to Baby Impressions. Ultrasound has been a very rewarding, educational, and challenging career, and Taylor looks forward to growing and learning even more as new advancements in the field are being made. Taylor is originally from Georgia, but moved to the upstate at the age of 11, and has resided in the Clemson area since 2008 (GO TIGERS). She is a dedicated mother to her two precious daughters who make her very proud. In her spare time, she enjoys spending time with friends and family, vacationing, watching documentaries, going to the movies, and being outdoors.